Join Ana in a journey exploring the 7 Chakras through Kundalini Yoga. Kundalini Yoga is called the Yoga of Awareness. It is a dynamic, powerful tool that is designed to give you an experience of your soul.
In Kundalini Yoga we harness the mental, physical, and nervous energies of the body for a full body experience. By combining breath, mudra, mantra, postures, meditation and Gong Sound Healing we balance the glandular system, strengthen the nervous system, expand lung capacity, and purify the blood. This experience will bring balance to the body, mind, and soul. Open to ALL!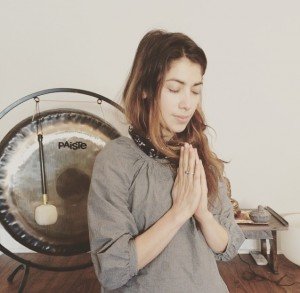 Sundays at 11:00am beginning January 21st – Bring your whole body's subtle energy system into balance and sign up for all 7 classes for just $70. Drop-ins are suggested $11-$15/class or Class Card. New Student Special 3 Classes for $27 is also available.